The Praga Cup moves to Snetterton this weekend
Join us at Snetterton Circuit in Norfolk this weekend for Round Three of the Praga Cup. Championship leaders Scott Mittell and Charles Hall will be defending their place at the top of the standings as the R1 drivers take on two one-hour endurance races in two days, but who will take the checkered flag?
Location
Snetterton Circuit
Norwich
Norfolk
NR16 2JU
Saturday 14th May
09:00 – 09:30 Qualifying
12:00 – 13:00 Praga Cup Race 1
(Timetable subject to change)
Sunday 15th May
10:30 – 11:00 Qualifying
13:45 – 14:45 Praga Cup Race 2
(Timetable subject to change)
Book Tickets
Opening times
Gates open at 8am on both days
Livestream 
Watch the races live on YouTube
via the buttons below
Saturday livestream:  https://www.youtube.com/watch?v=jP_hGQq_x4Q
Sunday livestream: https://www.youtube.com/watch?v=R7IfUxFTclI&list=PLq7G7RpK5FWqaFss2OJghOkGSlbzs3b-p&index=12
In case you missed it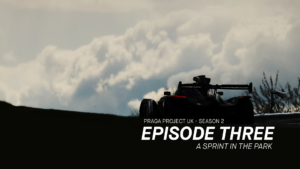 Look back to Round Two of the Praga Cup at Oulton Park in the latest episode of Parga's YouTube documentary which follows the R1 drivers from behind the scenes.
If you enjoy our videos don't forget to Like and Subscribe to our channel.
Watch the episode here: https://youtu.be/8_wLrH0Cut8?t=1
Final spaces available to enter the Praga Cup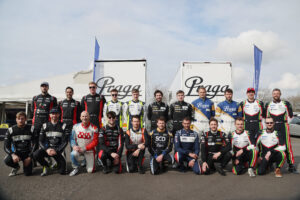 Testimonials 
"It's a really well put together car and a fantastic championship to be involved in that will only grow during the year."
Rob Wheldon, RAW Motorsports
"This is the most fun championship to be in. It's super fast and reasonably good value. You've got equal cars and good depth of competition, and that will only get stronger."
Alex Kapadia, Tim Gray Motorsport
If you'd like to join the talented line-up of Pro and Am drivers in the Praga Cup contact our team today via the buttons below to talk about the final remaining places in the championship.
Email the Motorsport Manager: Lucy.Payne@pragacars.com
Email Praga R1 sales: vincent.randall@vrmotorsport.co.uk