Team Mittell Cars confirmed for 2023 Praga Cup UK
Team Mittell Cars has confirmed its return to the Praga Cup UK for 2023 with the Pro-Am partnership of Scott Mittell and Charles Hall.
As the 2022 Praga Cup runners up, Scott and Charles will be bringing tough competition to this year's championship having taken race wins at Silverstone, Snetterton and Donington Park in the Praga R1 last year, after which Scott was named 2022 Pro Driver of the Year.
Having narrowly missed out on the 2022 championship overall win by just 46 points, this year the pair will be aiming to go one place better.
Mittell Cars will also run a second Praga R1 at Praga Cup race weekends. The R1 known as 'Frank', which was awarded as the team prize in 2022, will be available to drivers looking for a seat at individual races or rounds this season.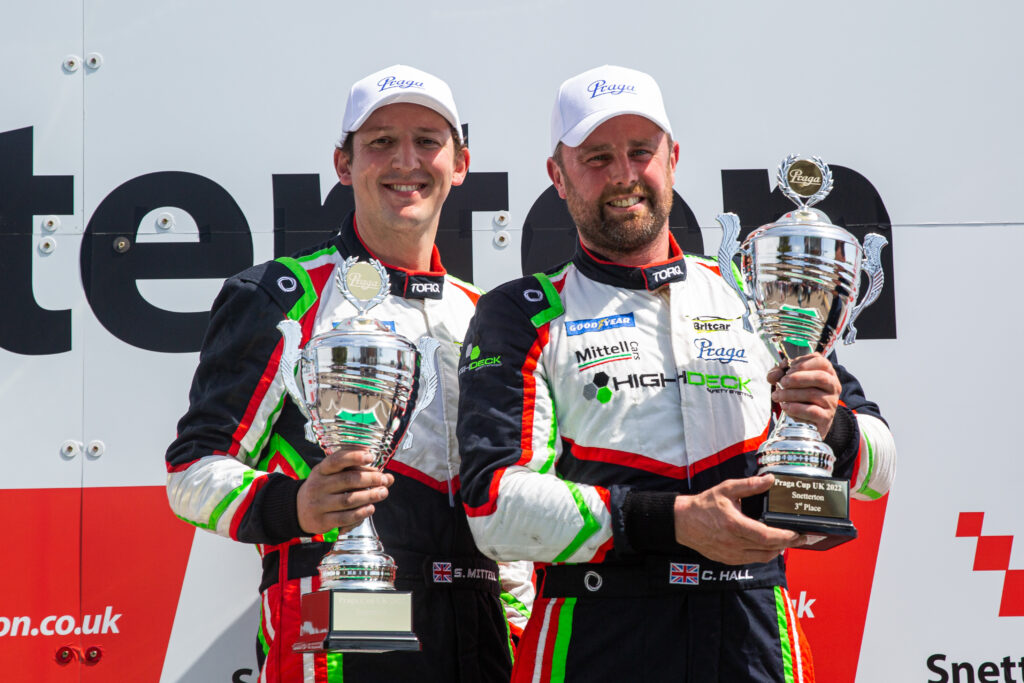 Ahead of Round 1 of the 2023 Praga Cup, Scott Mittell said: " We are really looking forward to the new format for 2023 with a great balance of individual sprint races and a longer pit stop race. This is the best chance for a quality grid of mixed prototype cars the UK has seen for a long time."
Mark Harrison, CEO at Praga Cars UK, said: "Scott and Charles were among the front runners in the 2022 Praga Cup and we can't wait to see them competing again. They bring proven success and experience to this year's championship, making them strong contenders to take more race wins this year. I wish them the best of luck."
The 2023 Praga Cup will run as its own class in the Britcar Prototype Championship, consisting of 15 races, with two 25-minute sprint races and a 50-minute pitstop race at each round, alongside a variety of manufacturers battling for their own class honors.
Round 1 takes place in just a few days' time on 25th and 26th March at Silverstone Grand Prix Circuit and will be streamed live on the BARC YouTube channel.
For all Praga Cup inquiries including how to register to compete, contact Claire Hedley at Britcar: claire@britcar-endurance.com.