Praga Cup revs up to race on home soil at Oulton Park
The launch of the Praga Cup 2022 at Silverstone Circuit was an unforgettable event and Round Two is already upon us.
RAW Motorsports' Rob Wheldon and Ben Stone will be defending their position at the top of the championship standings as the battle for podiums resumes at our home circuit, Oulton Park.
Here's everything you need ahead of the weekend.
Date
Saturday 2nd April
Location
Oulton Park Circuit
Little Budworth
Tarporley
Cheshire
CW6 9BW
Qualifying
11.05AM – 11.35AM
Praga Cup Race
4.35PM – 5.35PM
Full race timetable: https://pragacup.com/files/2022/oulton/oulton-timetable.pdf
Buy tickets: https://oultonpark.msv.com/OP-22-BARC-1
Can't make it?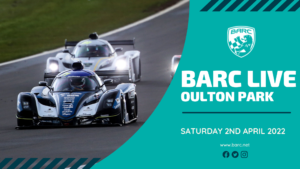 If you can't be at Oulton Park, you can still enjoy all the action from the Praga Cup thanks to the BARC livestream, which will start at 12:45 on Saturday on YouTube.
For full access behind the scenes, from testing to qualifying and live race coverage, tune it to Praga's Instagram Stories.
Watch the livestream on YouTube: https://www.youtube.com/watch?v=zidVNCU9R64
In case you missed it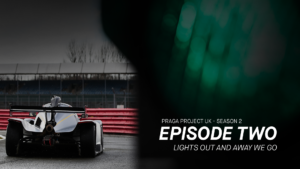 Episode Two of the Project Praga documentary is out now.
Previously, in Episode 1, we met Praga's Guest Drivers, Ben Collins, Gordie Mutch, Jay Morton and Jimmy Broadbent, as well as some of their Praga Cup 2022 rivals, as they prepared for the start of the championship.
Now, in Episode 2, we go behind the scenes at Round One of the Praga Cup at Silverstone where the competition begins. Taking on two, one-hour races over two days, the drivers face changing weather conditions and heavy competition as record numbers of R1 race cars take to the circuit.
Catch up now – https://www.youtube.com/watch?v=loMACWH74T8&t
Praga Cup UK 2022 calendar
Round 1, Silverstone Grand Prix: March 12th/13th
NEXT RACE – Round 2, Oulton Park: April 2nd – BUY TICKETS
Round 3, Snetterton: May 14th/15th
Round 4, Silverstone National: June 4th/5th
Round 5, Donington Park National: August 20th/21st
Round 6, Donington Park Grand Prix: October 22nd/23rd
#WINNINGINSTINCT