Praga Cup heads to Donington Park for Round 5
This weekend the Praga Cup moves to Donington Park race circuit for the penultimate Round of the championship. Round 5 will consist of two, one-hour endurance races taking place on 20th-21st August, where a grid of 10 R1s will battle it out to take the chequered flag.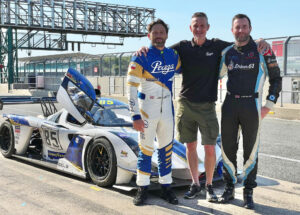 The Praga Cup welcomes four new drivers to the grid this weekend. British racing driver, Scott Mansell, creator of Driver61, will be joining Praga factory car driver, Jay Morton, as a Guest Driver for one round only. Scott will be standing in for Ben Collins who is undertaking long-term commitments at Monterey Car Week in California.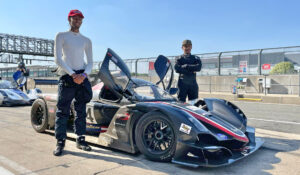 Idola Motorsport welcomes three new drivers to their team who will compete in the invitational class. Rising motorsport stars, Lewis Appiagyei and Ruben Stanislaus, will be making their Praga racing debuts driving the no.24 R1 with the backing of Adrian Flux Insurance, while Corey Alleyne will take the wheel of the Arden by Idola no.86 R1, paired with returning Arden driver and Praga race winner, Alex Connor.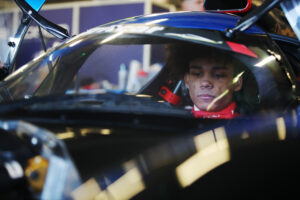 The Championship is far
As we enter Round 5, it's Gordie Mutch and Jimmy Broadbent from team Fanatec Praga Team87 who top the championship standings with 149 points with their R1 'Goldie 2.0', run by Idola Motorsport.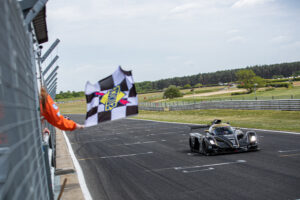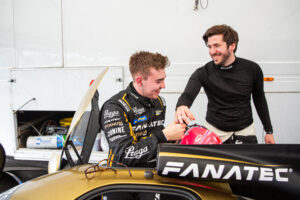 Gordie and Jimmy also hold the top spots in the Professional and Amateur Driver Standings, but face close competition from Rob Wheldon and Ben Stone from RAW Motorsports, as well as Scott Mittell and Charles Hall from team Mittell Cars, who are just a few points behind .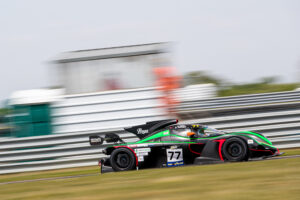 Praga Cup races can be watched live on the BARC YouTube channel, with live times available via TSL. Fans can also follow the action behind the scenes and receive regular updates on Praga's social media channels.
Details for Praga Cup Round 5
Circuit address: Donington Park Circuit, Castle Donington, DE74 2RP
Saturday 20th August
09:30 Praga Cup Qualifying
12:25 Praga Cup Race 1
Watch live here: https://www.youtube.com/watch?v=Zautt03KnAM
Sunday 21st August
09:40 Praga Cup Qualifying
14:15 Praga Cup Race 2
Watch live here: https://www.youtube.com/watch?v=tWmhAisnmNY
Full racing timetable: https://pragacup.com/files/2022/donington/timetable-v1.1-3.pdf
For more information on Praga visit:  www.pragaglobal.com.